Bon Voyage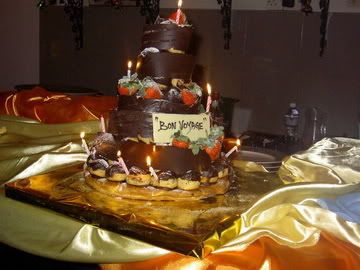 Lagi tinggal beberapa hari sahaja kita akan meninggalkan tahun 2004.Banyak kenangan suka duka di tahun ini. Apa-apapun,ia menjadikan kita semakin matang.Yang pasti 2004 akan tetap meinggalkan kita walaupun kita menangis air mata darah sekali pun,ia pasti takkan kembali.....
Tahun ini meningalkan beberapa memori yang pasti saya kenang sampai bila-bila.
Pada 22hb Dec 04, My Boss for 7 years decided to leave the company for good.He migrate to Australia the very next day.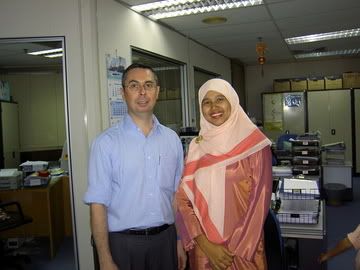 Gambar terakhir bersama Mr Dubois
Sob sob.Anyway, life has to goes on. Pengganti Mr Dubois, Mr Nicolas Lebard yg sebaya my age, ehemmm. ;)) menggantikan beliau.Hopefully leh ngam lah.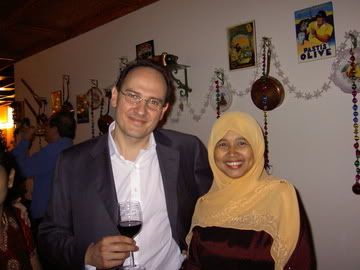 My new boss. Amacam. :D
Actually,Mr Dubois tu is not that easy to work with but somehow we manage to get along.:D and I really hope my new boss can klik with me.We'll see ek.
Hmm. Banyak lagi kenangan pahit manis.Bersambunggggg......