Happy Birthdays 2004
Here are some photos of birthdays event to share with.
Well, since I got 5 kids n including me and my asben,we celebrate 7 times yearly.
Plus parent,siblings,friends, PFS grp.....huhu. I love bithdays.:D
For my immediate family,
It starts in :
Jan - which is mine :D,
Jan - Aidid
March - Azizi
April - Anis n Asben tercinter
May - Yani
July - Yana
Fuhhh, sampaikan yana ada tanye, umi napa Yana nyer birthday lambat sangat, why July.Huhu.
So lets show the cakes photos first. :D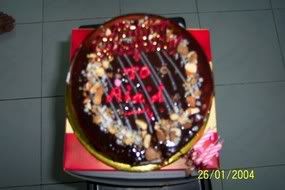 Happy Birthday Aidid-Jan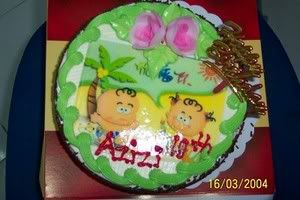 Happy Birthday Azizi-March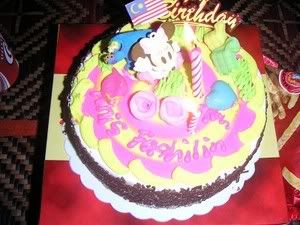 Happy Birthday Anis-Apr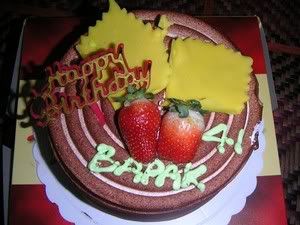 Happy Birthday my Asben-Apr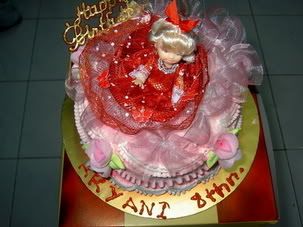 Happy Birthday Yani-May
Oppss kek umi n yana takdelaaaaa.Hmmmm. Takpe, Tahun 2005 nanti kita tangkap lah gambar kek ek.
Ok Now,gambar bday cakes from others: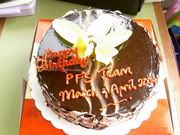 PFS march & Apr 04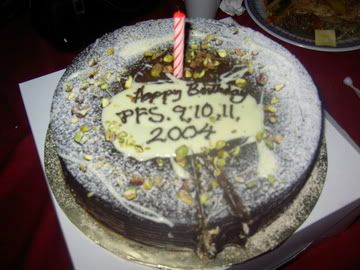 PFS 9/10/11 04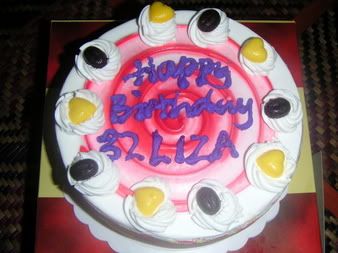 Liza- The glamour mom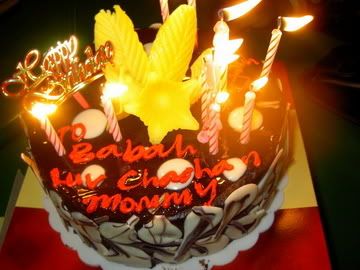 Farid-abg Fitriii
Ni pulak gambar2 birthday boys /girls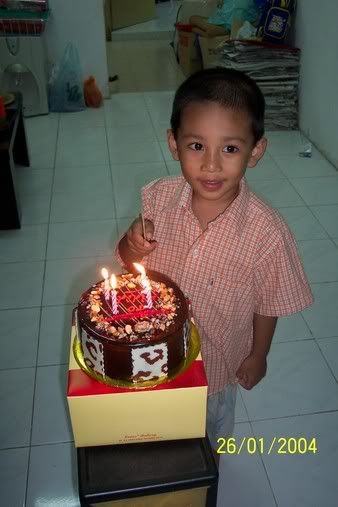 Didid ampat tahun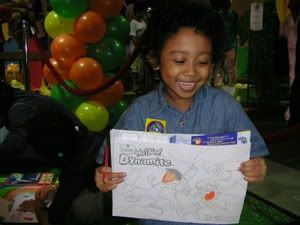 Yana enam thn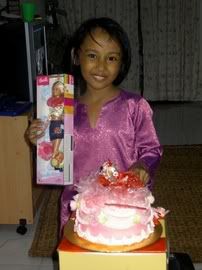 Yani baru 8 thn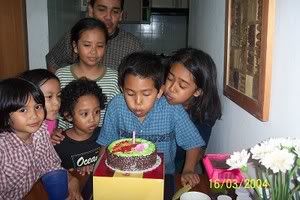 Zizi 10 thn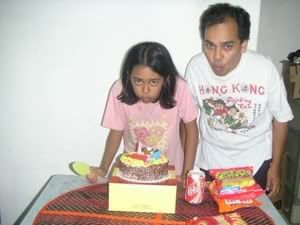 Ni bday Anis tau. huhu 11 thn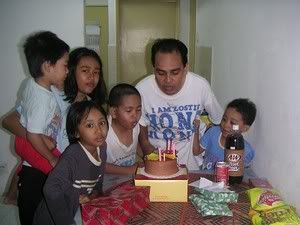 My asben's bday
Bdays adik2 PFS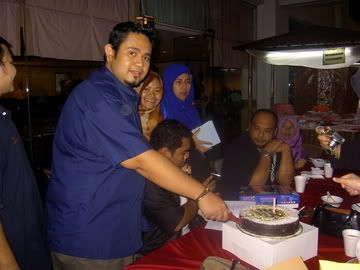 Lan the Mika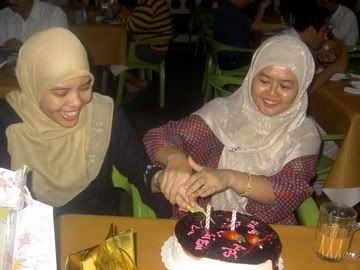 Ijip n waiem surprise party!!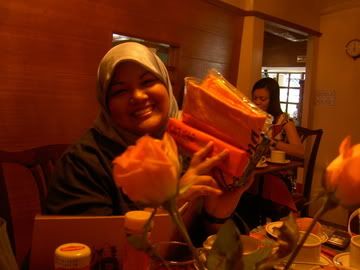 Ijinkiut. hehe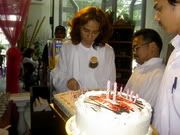 N Finally Bday Fitriii
***************HAPPY BIRTHDAYS EVERYONE****************